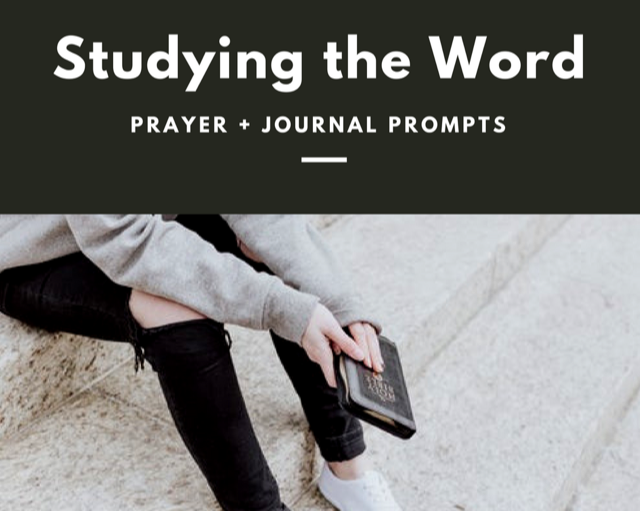 I get asked a lot about how I study the Bible and if I follow a specific devotional or go through the Bible chronologically or topically. Though I don't usually follow a structured plan or specific devotional book, I do have some Christian books and devotionals that I love and rotate through. I also typically go where I feel like I am being lead. There really is no "one right way" to study the Bible. I know everyone has a different opinion on what the best way to study the Word is. I personally feel like the best way is the way that you feel gets you excited about digging into the Word and growing deeper in your relationship with Jesus. I'm really excited about this post and thought I'd share some tips on what work for me, as well as give you a few Bible verses and some questions to help get you dig deeper into the Word. I do suggest that FIRST and most importantly is to always start with prayer and let God show you what He wants you to learn from whatever scripture you are reading.

I have hidden your word in my heart, that I might not sin against you. Psalm 119:11
When God puts a verse on your heart or you wake up with a Christian song in your head, I really encourage you to dig deeper. Look up the verse. Read it and ask God what He wants you to learn from it. If there's a song in your head. What are the lyrics? Do they relate to something you are going through or have been praying about? Nothing is a coincidence. God puts things and people on our hearts for a reason. Never ignore them.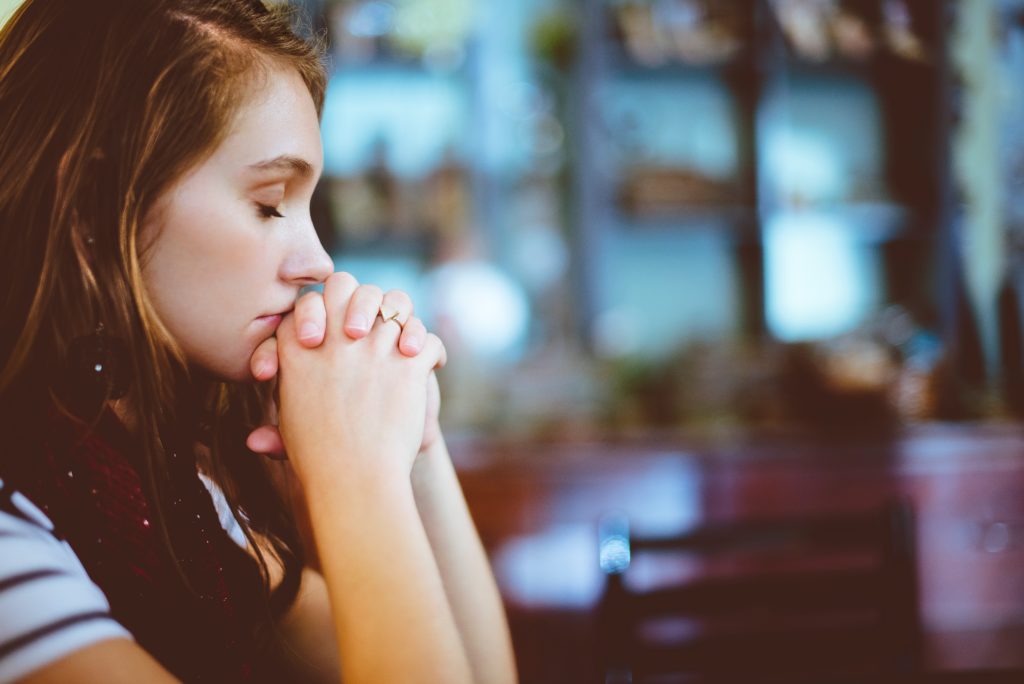 My dad made me a laminated reminder on how to study the Bible when I was a teenager and I still have it. It's about reading the passage in context and applying it to your life and relationship with Christ. The Bible can be overwhelming if you let it be. But DON'T let it! Instead, always start with prayer. Ask God to show you what He wants you to take from what you read. Don't just read a chapter and close the Bible and mentally check off that you did your daily Bible reading. Read it and then read it again. Look at the verse/chapter in context. Words mean certain things, but when you read them in context you will see what the passage is really saying. What is the chapter about? Are there words you don't understand? What translation of the Bible are you reading? Make sure it works for you. (I grew up reading the NIV. My Current Favorite Bible is CSB which is very similar to the NIV and easy to understand. It is also pretty and truthfully, it gets me excited about opening up my Bible!) Finally, ask yourself how you can apply what you read to your life and your relationship with Christ.
To get anyone who might be new to reading the Bible; I thought I'd get you started with a few topics and some coordinating Bible verses for you to look up. You of course don't need to be new to reading the Bible to look these up though. ;) Either way though, please read not only the verses, but the passage before and after it. Read the whole chapter if you can. Then reflect on it. Remember what I said before about looking up words you don't understand and even looking up other translations that might give you a better idea of what is being said.
And if you are new to reading the Bible, I personally think starting in John is a great place. If you want to join me on Instagram I am reading the book of John in the month of August and would LOVE for you to join in! Anyone is welcome, whether you are a new reader or have been reading the Bible since you were a kid! 
Also, read the New Testament before the Old Testament, and know that the Bible was not written in chronological order. For example, the book of Job was during the days of Genesis. So reading them together would make more sense. But again, don't let yourself get overwhelmed. That is the most powerful tool the enemy has over us. Overwhelming us with things to distract us from God. Just pray, open up your Bible and start! You won't regret any time spent in the Word, I promise you that!
All Scripture is God-breathed and is useful for teaching, rebuking, correcting and training in righteousness,

so that the servant of God may be thoroughly equipped for every good work. 2 Timothy 16-17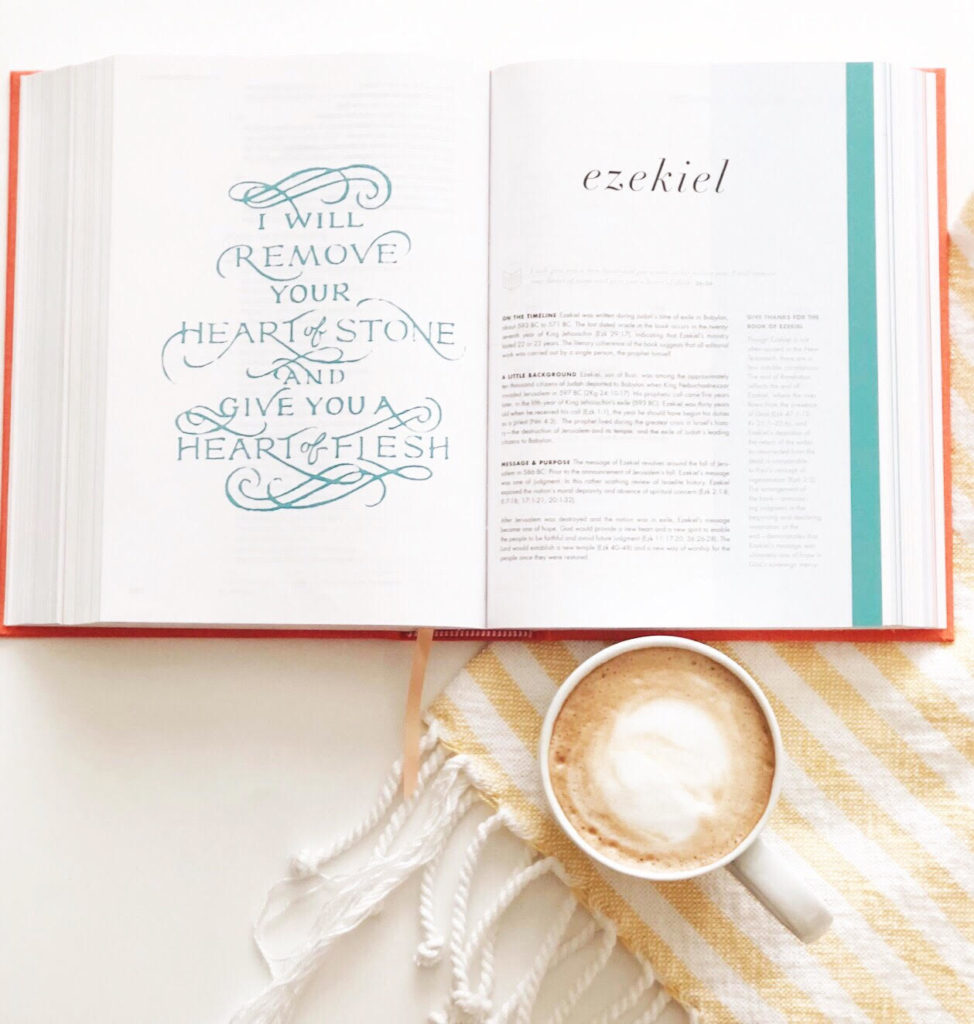 Topical Bible Verse Lookup
Fear/Anxiety- 2 Timothy 1:7, Colossians 1:13, John 16:33, Psalm 23:4
Thankfulness– 1 Thessalonians 5:16-18, Psalm 118:24, Psalm 106:1
Humility– Colossians 3:12, Proverbs 20:5, Hebrews 13:16
Grace– Proverbs 16:24, 2 Corinthians 12:8-9, Ephesians 2:8-9
Love– 1 Peter 4:8, Romans 5:8, 1 John 4:18-19
Hope-  1 Corinthians 15:57, Job 11:18-19, Psalm 33:20-22
Peace- Colossians 3:15, Philippians 4:7, Psalm 29:11
Worship/Obey the Lord- Hebrews 12:28-29, 1 Samuel 15:22, Isaiah 29:13
Things to Remember
Read the passage in context to better understand what God meant it to mean. The Bible is the Word of God. It is not up to us to decide what it means. 

Look up words you don't understand. Many Bibles have notes at the bottom of the page explaining what certain words written in their original language mean in English, so that you can better understand the verse.

After reading the Bible; ask yourself what you have learned. What was God showing you through what you read, and how you can apply it to your life and relationship with Him.

Start small. Don't let yourself become overwhelmed. There are lots of apps these days that lay out daily reading plans for every way to study the Word.

If you are new to the Bible, start in the Book of John.

Reading the Bible should not be a chore. It's a blessing. You should read the Bible to grow deeper in your knowledge and understanding of God, as well as to know His will.

Most importantly, let your heart be transformed. The more you read your Bible, the more you will fall in love with the Lord.

Lastly, are you confused? Let me know if you have any questions! Elizabeth@graceinhisbeauty.com
I'm praying for you ALL and am rooting for you to dig deeper in the Word, TODAY!
xo,
Elizabeth