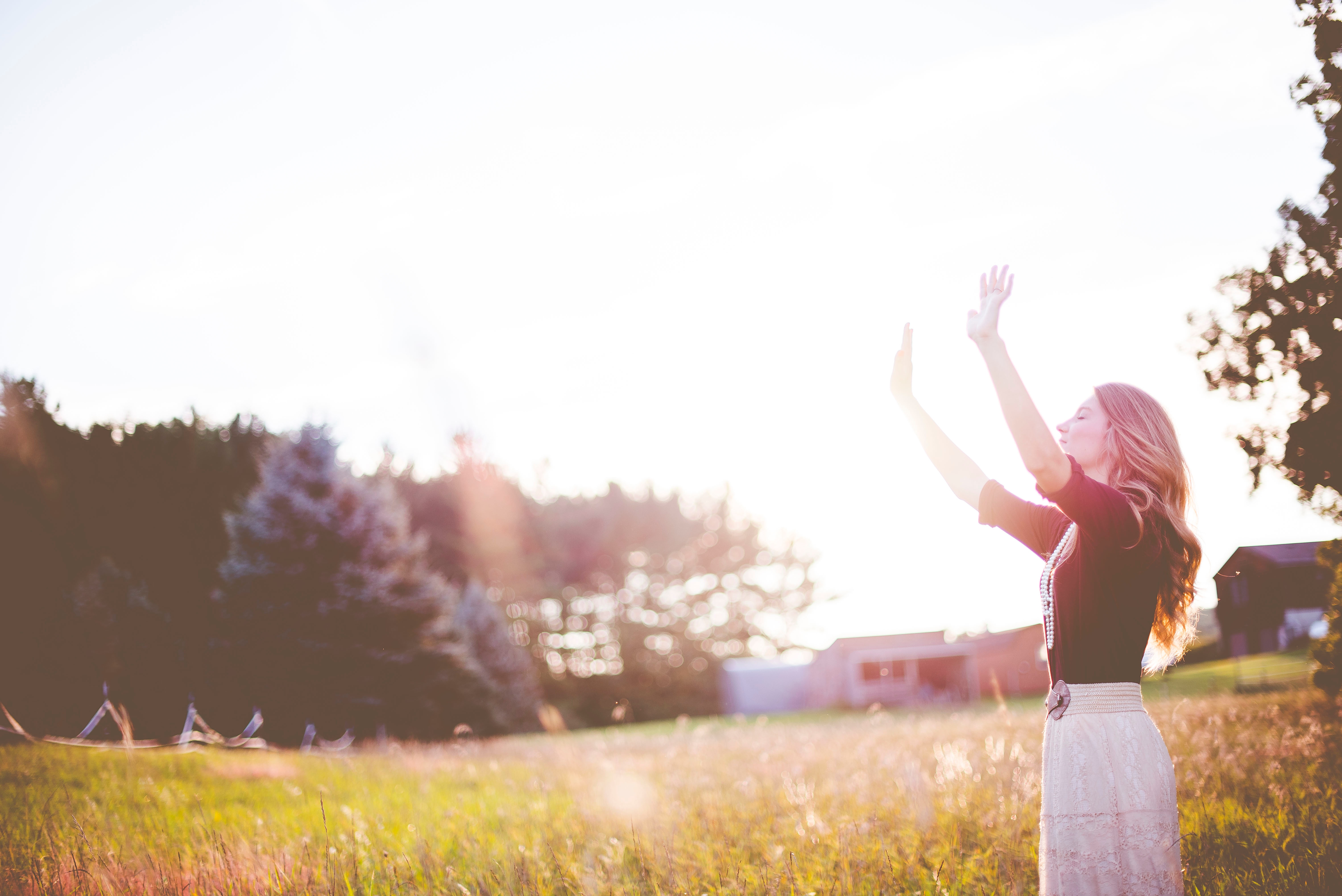 I have had people ask me about my "testimony" and  each time I think the same thing. That they are expecting me to give them all the dark details of a broken home and shattered dreams. Maybe blaming a God that I didn't even believe in….Then one day I saw the light and found God. But that isn't my testimony. I came from a strong Christ centered home with two parents who loved the Lord  and my sister and I more than anything else. So unlike the answer I assume they expect, I give them the truth. My testimony is that I've been a Christian for as long as I can remember. I was making up songs and singing them at 3 years old that said things like, "Here comes Jesus walking down the street." I have always known Jesus as my personal savior and friend and honestly I can not imagine what life would look like, not to know Him! I did not live a perfect, sinless life and I make sure people know that. I don't pretend to have all the answers, but I do know the most important answer of all. That my sins are forgiven and washed clean through my savior, Jesus Christ.        
I  used to wonder if my testimony was even a testimony at all. There always seemed to be so much power in the testimony of the ex-drug dealer that found God while in the deepest, darkest pit of despair. Turning your life completely around and living with a new fire in your soul. But then as I got older I realized it was the enemy who wanted me to feel that way. There in fact was power in my testimony. The fact that through the ups and downs. The good and bad times, that I never gave up on Jesus. The one who I had ran around the house singing about at 3 years old. I started my ministry for those who might not have the same faith I have in God. Who might not know that even in their darkest days that He is the LIGHT and in Him there is NO darkness.
Perhaps you don't know the Lord as your personal savior. Maybe you in fact did come from a broken home and have a life full of shattered dreams. Though I do not know what that is like from personal experience, I can share my heart with you.  Maybe you have a long list of wrongs that you have done or that have been done against you that you can not forgive. Maybe your list so long that you don't know if this Jesus that I speak of would even love you.  Maybe you ask yourself, why God would love me when I have done nothing to ever deserve His love.
We are not needed by God. But instead, we are WANTED by God. He desires to have a relationship with us and through His GRACE we are FREE from our past sins and able to live in VICTORY through Christ Jesus!
You don't have to have your life perfectly laid out before seeking Him. You can come just as you are….There's a beautiful song by Crowder called "Come as you are." that says;
Come out of sadness
From wherever you've been
Come broken hearted
Let rescue begin
Come find your mercy
Oh sinner come kneel
Earth has no sorrow
That heaven can't heal
Lay down your burdens at the feet of the Lord. Find rest in His Grace. Whether you are an old or new Christian, or perhaps not even a Christian at all. God is waiting for you to run into His arms. Like the arms of a Father holding their child for the first time. The Lord takes great delight in you. He will quiet you with His love. He will rejoice over you with singing. He loves YOU! Just as you are. Draw near to Him and He will draw near to you! Say to Him, Lord without you I am lost. I need you in my life. Thank you for your son, Jesus Christ dying on the cross to FREE me from my sins. Live in my heart and let YOUR light shine through me all the days of my life. Amen.
xo,
Elizabeth