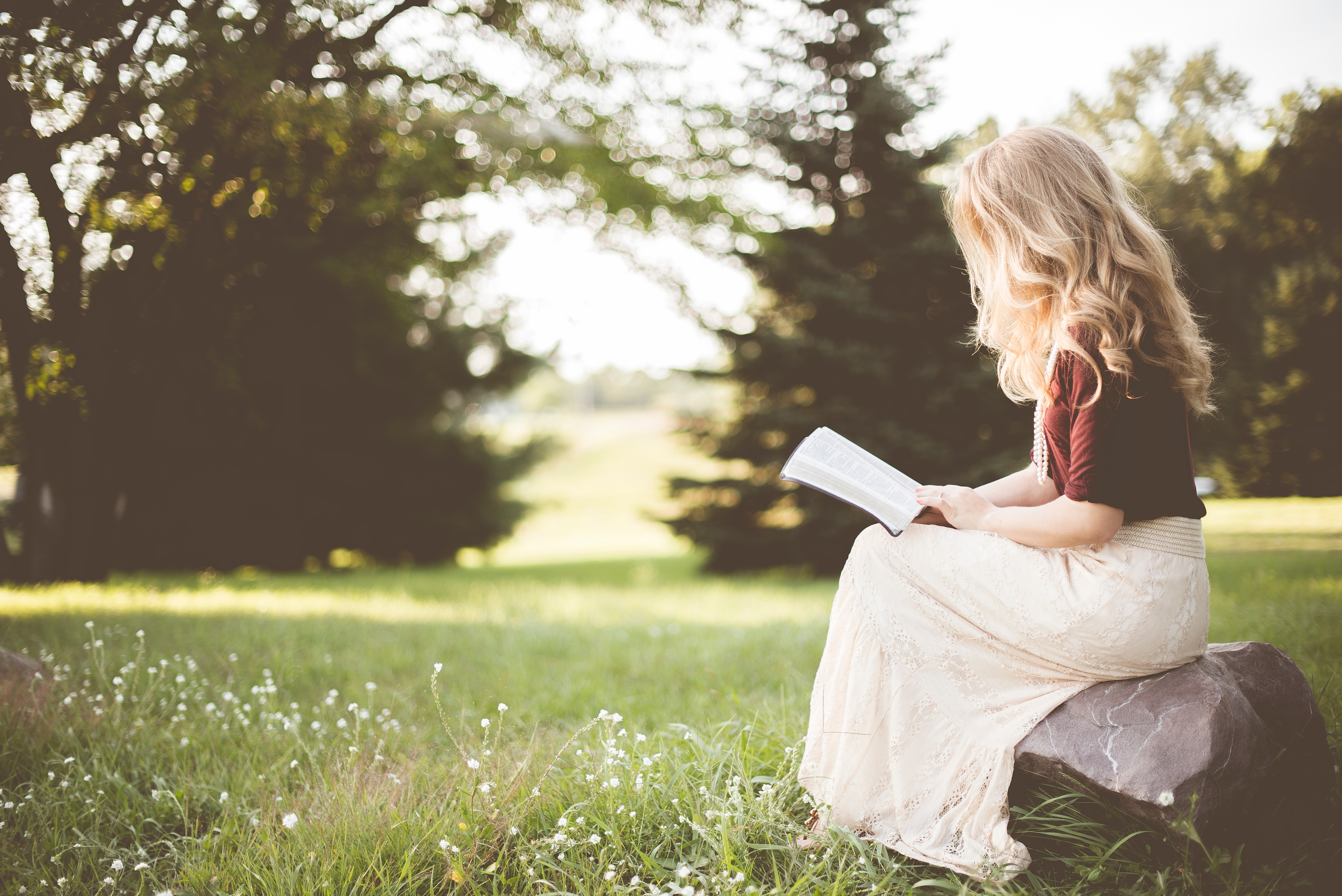 Anxiety is one of those topics that we try to avoid talking about out of fear of what others might think of us. But did you know that 40 million adults suffer from anxiety disorders? I have personally dealt with my fair share of anxiety issues and know that when you are knee deep in a season of anxiety, it can sometimes seem like you are the only one. I really feel like that is the enemy trying to make us feel this way because he wants to keep us from going to God, the only one who can truly heal us from this. So please know that you are not alone in your struggle. Today I have a guest blogger, Brianna Lynne who has dealt with anxiety as well, and has some great advice on how to go about dealing with it. Brianna and I both agree that going to God is the first and most important thing to do when anxiety rears it's ugly head. Click to read more and hear as Brianna opens up about her struggle with anxiety.
Anxiety. It's ugly, painful, and debilitating. It can come in waves that lightly brush you while others aggressively attack where you internally feel the effects of being pulled under water. It is all consuming, suffocating, and at times just plain exhausting. Last year I struggled with a long, 9 month period of deep anxiety. I tried my best to hide it. Very few friends and family knew, but everyday my thoughts were continually being invaded by fear, what ifs, and inability to overcome my struggle.
Growing up I was no stranger to the "A" word. As a young child I had many stomach and intestinal issues which brought on fear of leaving the house and attending places I was unfamiliar with.
I believe this was the foundation of my early anxiety encounters. If you are someone who struggles with this condition, my heart sincerely goes out to you. If I could hug you and pray with you through this computer screen, I would in a heartbeat. Unless someone has personally gone through this struggle, it is incredibly hard to grasp the full weight of anxiety and the devastating effects it produces.
 Although I have dealt with anxiety periodically, last year it took a turn for the worse. For nine months I would wake up day after day begging God for deliverance, hoping that with each new dawn I would have overcome my daunting fears and be able to move forward with my life. Some days were easier than others while other days were just devastating. At times I would spend hours throughout the day crying and many nights I would wake up in the middle of a deep sleep for no other reason than my mind would not shut off crippling thoughts. Everywhere I would go, it would tag along. If I was in the middle of a conversation my mind would be elsewhere worrying. I was COMPLETELY enslaved to fear. Fear owned and controlled me 100%.
Yet during those times, I have never felt so close to God as I did in those anguishing moments.
Those may have been some of the darkest days I have experienced yet, but I never felt completely alone. God's presence was with me, and I would draw comfort from that on so many occasions. 1 John 4:18 says , "…but perfect love casts out fear. "That perfect love the Bible talks about can only come from one source, God himself. In perfect love there is no darkness, no doubting and no pain. I would love to be able to proclaim I have conquered victory on this defeat, but I am not there yet. Hopefully someday I won't have to deal with this sporadic battle, but until that day comes I will draw close to the one who carries me through each trial. I can do all things through Christ who strengthens me!
Here are a few ways that helped me and hopefully they can be a help to you: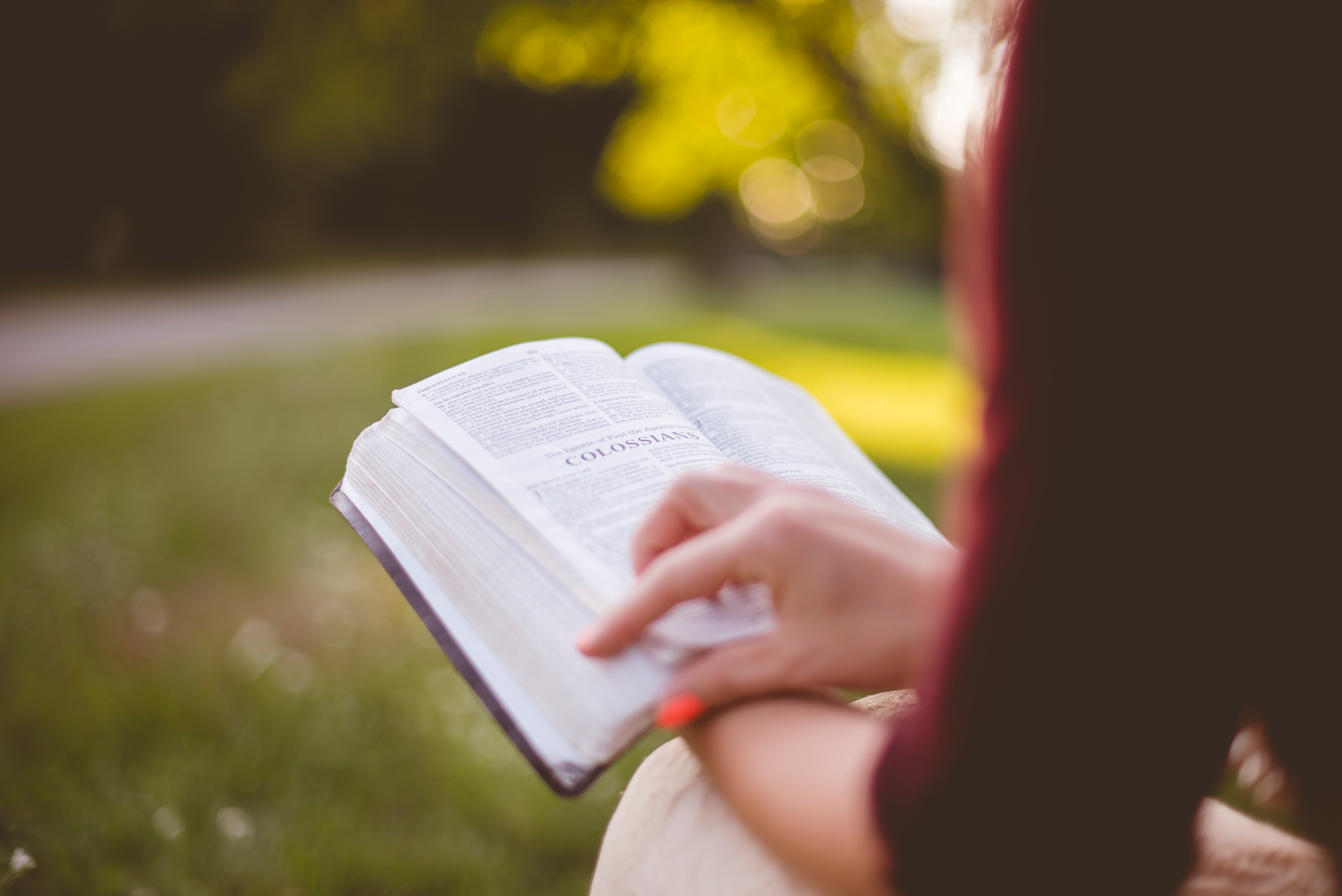 Get into the word of God daily: This is crucial! We have a loving God who is for us, but we also have an adversary who is against us. By reading the Bible we are guarding our hearts and mind from temptations that can so easily drag us down. By reading, our relationship with God becomes stronger and our foundation in Christ is deepened.

Memorize Scripture:  Hebrews 4:12 says, "For the word of God is quick, and powerful, and sharper than any two-edged sword…" Memorizing Bible verses is crucial! There were countless times I would be in the middle of a panic attack and I would quote Scripture over and over again and it would be the only thing that would calm my body and soul.

Fasting: Biblical Fasting is depriving our body of the substance we need. We are looking to God to replace that with strength and power that can only come from him. Fasting draws us closer to God. Mathew 6:17-18. Jesus set the precedent with fasting in the wilderness for 40 days and nights. I have a wonderful story of fasting but I will have to save that for another blog post!

Bathe yourself in all things Godly: On days that were the hardest for me and I knew I was being attacked the strongest I would put on Christian music, have my bible app playing on my iPhone, and be praying in my head continually.

Pray for others: When my anxiety was highest with blood pressure rocketing, heart racing, and body tingling from numbness, directing my thoughts elsewhere was a great distraction from my current problem. I remember times when I would go through a list of prayer requests in my head from friends and sometimes it took 5 minutes and other times 25 minutes of continual prayer before my body was finally able to calm down. I was shifting my focus off of myself and onto my family and friends, something I need incorporate more often on a daily basis. Can I get an Amen?!

Seek out help! Oh this is so important. One Friday night I told a sweet friend of mine (who happens to be a Physician's Assistant) about my anxiety struggle. She looked me square in the eye and said, "I don't think you will need medication. You can do this." Those words of affirmation were just what I needed to hear. Whether it is a counselor, doctor, or pastor, reach out to someone so you do not struggle alone.
I hope this post can encourage someone who is struggling. You are not alone, and there is a God who loves you so deeply. Call on him for rest. 
Disclaimer: This post is written from a viewpoint outside of the medical field. If you feel that your anxiety is a threat to your health and/or others seek medical counsel. This article was not intended to dismiss the importance of medication, however shed some light on biblical principles that could be applied with or without taking medicine.
Thank you so much Brianna for sharing your story! If you are dealing with anxiety, you are not alone. Please don't feel ashamed or that you need to stay silent. Pray! Talk to God. Stay connected to Him through the Bible and worship music. Seek Biblical counsel. I know when I am going through these times, turning on Christian music and letting myself focus on Christ instantly brings me to His light and changes my perspective. Please know that I am praying for you all, before you even read this. Feel free to contact me if you need prayer or want to talk about how to deal with your anxiety.