Hi! I'm so glad you're here. I'm Elizabeth, wife & homeschool mama born and raised in Northern California. First and most important, I love Jesus and am so thankful for God's amazing love and grace! Hands down, GOOD, strong coffee makes my world go 'round. If you are wondering, yes I am probably drinking coffee right now. ;) I love being in the kitchen. I love cooking for my family and friends. For some reason Louis Prima makes kitchen time happier. Maybe because my grandparents listen to him all the time and that makes me think of them! I love laughing, and making other people laugh! I overuse exclamation points as you can see haha. Bright lipstick makes me feel pretty and I must always have fresh flowers on my table!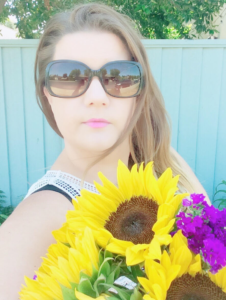 I have a slight obsession errr….love for mason jars and use them for everything! Nordstrom and Target are my happy places and the smell of the ocean air instantly puts me at peace. Sometimes I like to pretend I'm from the South because I love southern cooking and good old southern hospitality. I make a mean fried chicken and my buttermilk biscuits are the bomb! and yes, I know no one says that anymore. ;) haha
I started this blog to encourage woman (and anyone who wants to read this) to find their beauty and worth in HIS grace. To find love and peace in Christ and to know that no matter who you are, and where you have been, God loves you. I am blessed to have seen God so clearly in my life and have always known that He has never left me. Just for that, I could never leave Him! I want to share my faith with others that may not have faith. That may be going through things that God wants to free them from. I pray that you are encouraged and blessed when reading my blog posts and Instagram posts.
Follow along this journey with me as I share encouraging words, yummy recipes and little pieces of joy I find along the way!